Marillandia
A big organization at the service of the child
Always have focused our attention to teaching children. We
believe that for children is very important to get the space dedicated to them where they can feel safe and so immersed in their fantasy world …

For this reason we created Marillandia, an area of 8000 square meters dedicated to your children.
Inside we have made two treadmill, then we all surrounded by a system of approved inflatable tubes which ensures total safety, we have enriched with educational games, transforming a simple ski slope in an happy , colorful and fun area to learn to ski. Finally, we created the animation team of snow ready to follow and help your child step by step.

We have done our part, now to top it missed only you with your children …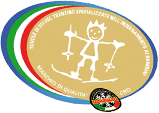 PARCO BABY
fra i più grandi e meglio attrezzati d'Italia

ESTREMA SICUREZZA
garantita dal sistema omologato FISI con "Tubi gonfiabili"

EQUIPE di MAESTRI
specializzati e selezionati

STAFF DI ANIMATORI
della neve di grande esperienza e preparazione