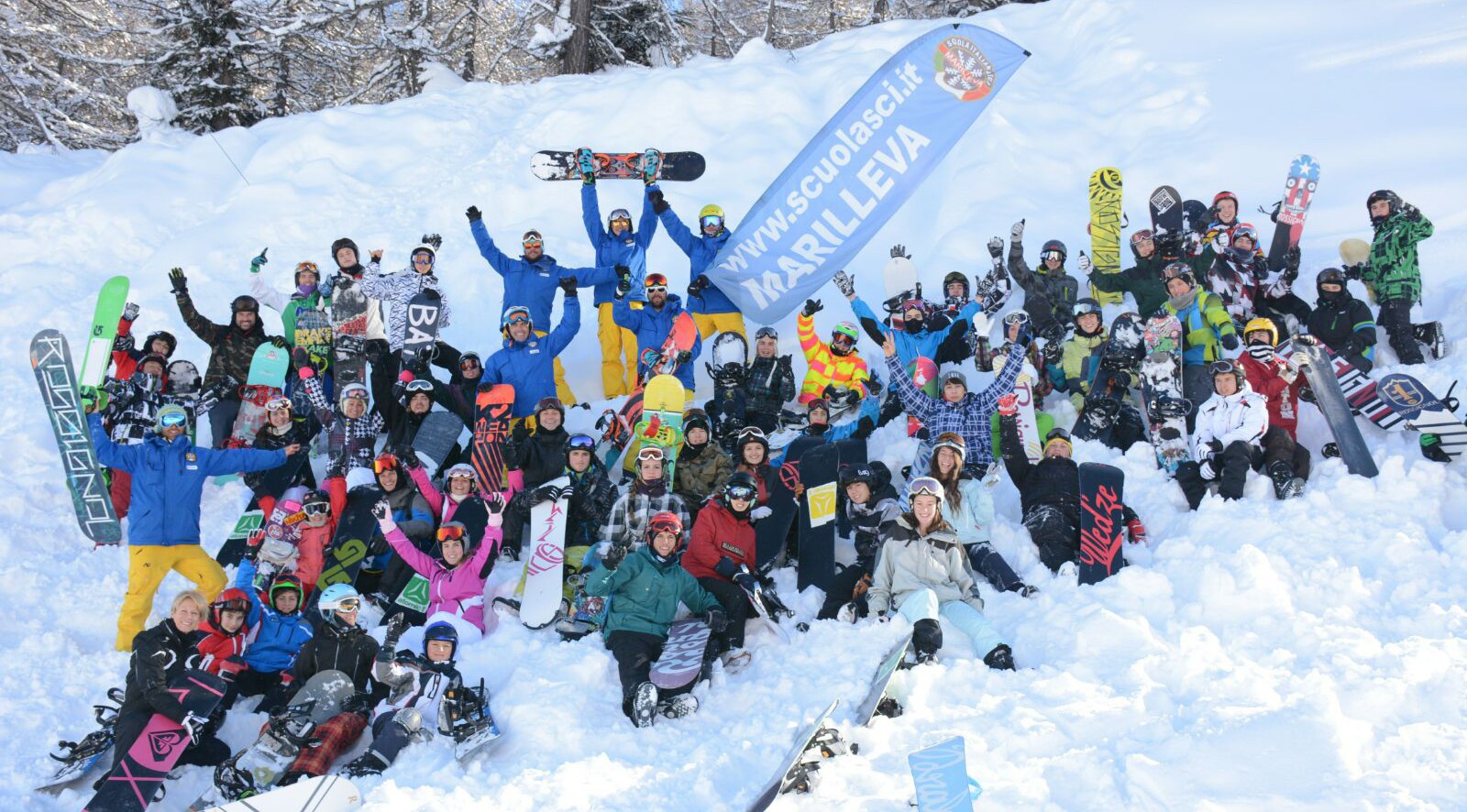 Snowboard courses
Our snowboard courses
For beginners and advanced (adults and children)
Course of 2 hours per day for 5 days.
From Monday to Friday – times: 11.10 am – 1 pm
Media 7/8 students per group selected according to technical level, with less than 4 people we change into private lessons
Lessons booked for start of course on Mondays only.
Course 11 am – 1 pm: meeting at 10.50 am at the Malga Panciana 1800 office.
Have you enrolled for the course?
Book one hour's private lesson for two in the afternoon and pay for only one!
Period
Price
Christmas:
23.12.2023 – 07.01.2024
165,00 €
High Season:
28.01.2024 – 10.03.2024
138,00 €
Low Season:
01.12.2023 – 22.12.2023
08.01.2024 – 27.01.2024
11.03.2024 – 14.04.2024
128,00 €
Includes
Monday: Let's go! After a brief presentation learners are divided into groups according to age and ability, and then begin their new adventure with their instructor. Beginners will learn how to control the board positions and get an understanding of the basic technical terms while the more able will be able to enjoy their first descent.
Tuesday and Wednesday: continuing with the concepts introduced on the first day, you'll improve your ability and knowledge by trying new slopes following your instructor's advice. In the meantime you'll also be making new friends. Depending on the snow conditions and the level reached, beginners will be introduced to new curves, while the more advanced will tackle freestyle and freeride concepts.
Thursday: the course continues and as you get more confident and improve you'll have the chance to demonstrate what you've learnt during a very informal video shooting with your group, which we'll watch the following evening.
Friday: the last day of the course. Unfortunately it's the end, but to finish in style it's off to the pizzeria to say our goodbyes (extra charge).
Info
New! Back country
By request, there are descents in Freeride to discover the unspoilt natural environment.
Information and booking at our office in Marilleva 1400 or our instructor will be available in your hotel on Saturday and Sunday after 17.00.
Request Availability course